Air conditioning service, maintenance and install projects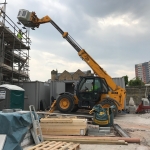 16/05/17
Over the past Month or so ACS in Wrexham have been working on two projects, more on one later, but this project is a site of a new church in Flint, North Wales. This unit is for the roof ( their chosen... Read more...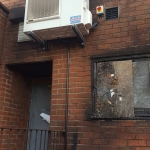 06/03/17
ACS had a telephone call from a customer, asking them to come and remove the fire dust from an Fire damaged external Air Conditioning unit. Gareth visited to find that someone had set fire to... Read more...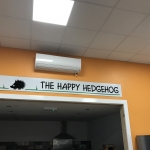 13/02/17
ACS were called in relatively late to the Delta Dance Academy, the owners had been very busy renovating an old tired unit into a modern Dance Academy, but... Read more...
03/02/17
One of ACS's oldest customers came to them a few weeks ago as they were moving offices, to a larger unit next door and it had no heating. Was it possible to move their existing Air Conditioning into the... Read more...
27/01/17
As a nice reward of our continued sponsorship of the Wrexham Rugby Clubs U7's team we were invited to come along to an 'Evening with the players'. Unknown to us before hand we were sitting on a table... Read more...
17/01/17
A Whitchurch based opticians was moving to a new premises, the new location had Air Conditioning fitted but in the wrong places for the new interior... Read more...
When the heat is on,
let ACS cool you down!
Get in touch with us today to find out more about any of our services, to request a quotation or to organise your free survey to see how our services can benefit you.