Air conditioning service, maintenance and install projects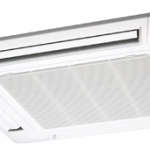 11/12/17
We have been working for a local tavel agency who are currently expanding their empire to Colwyn Bay and Rhyl with new stores opening before Christmas, ready for their new year rush! Both had their... Read more...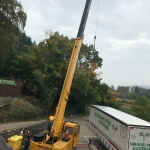 09/10/17
Recently we have carried out an installation of new units in Snowdonia. There were four units in the offices, some production rooms and labs. One of the biggest challenges was the great thick stone walls... Read more...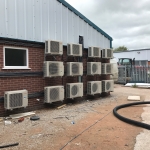 03/07/17
Over the past few months we have been very busy working in a vets in Ruthin. Providing Air Conditioning for the various animals that they will be looking after. We have fitted units that heat and cool... Read more...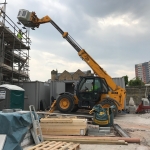 16/05/17
Over the past Month or so ACS in Wrexham have been working on two projects, more on one later, but this project is a site of a new church in Flint, North Wales. This unit is for the roof ( their chosen... Read more...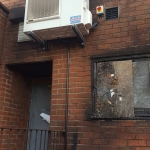 06/03/17
ACS had a telephone call from a customer, asking them to come and remove the fire dust from an Fire damaged external Air Conditioning unit. Gareth visited to find that someone had set fire to... Read more...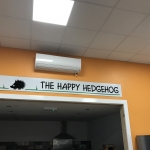 13/02/17
ACS were called in relatively late to the Delta Dance Academy, the owners had been very busy renovating an old tired unit into a modern Dance Academy, but... Read more...
When the heat is on,
let ACS cool you down!
Get in touch with us today to find out more about any of our services, to request a quotation or to organise your free survey to see how our services can benefit you.