Air Conditioning Heats
as well as Cools!
Heat pumps are integral to an air conditioning system, transferring heat from one environment to another via a refrigerant.
Heat pumps also offer a cost-effective heating solution - and air source heat pumps are recognised as a renewable heat technology.
In cooling mode, heat pumps work by transferring the heat from a room or internal space to the outside air, thus cooling the inside area. In reverse, heat pumps can extract latent heat from the outside air (even when the temperature is down to -20°C) and pump it inside to heat indoor spaces.
Our Air Conditioning Services
Our recent work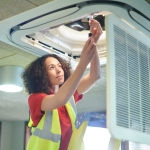 25/10/23
Your A/C unit has been working hard all summer to keep your home at an optimum temperature through the warmer weather - now is the best time to service your unit to ensure it's working at its best.Here's 5 reasons... Read more...
What our clients say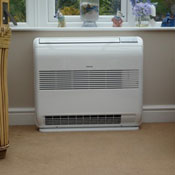 We called ACS, they came (when they said the would), we took their advice and do we regret it? Not one bit. The conservatory is now cool in the Summer and warm in the Winter. We cannot recommend ACS enough - reliable, fair and very professional.
The Archers, Overton On Dee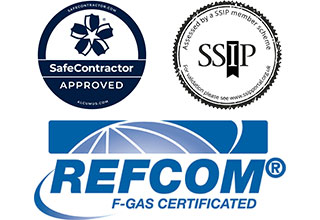 Safe Contractor Approved
We are registered F Gas with Refcom this coves our work with Refrigerant gasses. Our engineers are Trained and accredited to work on F Gas units.
We are happy to provide relevant Health and Safety documents / Rams and Proof of safe disposal of Refrigerant gas.
When the heat is on,
let ACS cool you down!
Get in touch with us today to find out more about any of our services, to request a quotation or to organise your free survey to see how our services can benefit you.