Sheds, summer houses and garden pubs
09/09/21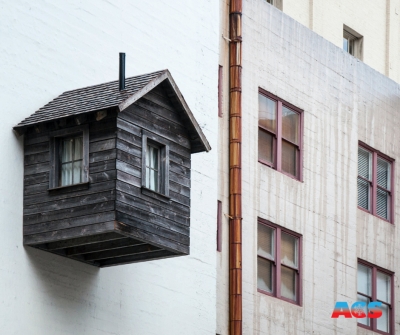 Whilst our expert team has been busy installing air conditioning units across North Wales this month we've noticed some ingenious ways in which people have adapted their homes and gardens over lockdown.
We've been especially impressed by the creative use of outbuildings that have been converted into all sorts of things, from comfortable bars to home offices, craft and DIY workshops to 'man caves'.
These brilliant boltholes are a great way to escape the daily grind, but unfortunately can also become hot at this time of year, and that can make things extremely uncomfortable. However, our customers have not let this spoil their fun, and we've seen a growing trend in requests for air conditioning to be installed in small, outside buildings.
Installing air conditioning in your shed, summer house or garden pub means that when the heat gets too much you can stay cool while you work, rest, or play. It's also a great idea for muggy moggies, hot dogs or any of our furry friends who struggle to stay cool in warmer weather. It could even mean a decent night's sleep for you too.
Air conditioning units have the added bonus of being able to heat internal spaces in colder weather. So, you can chill out in the summer months and stay toasty in the winter; you could even have your Christmas dinner in your backyard bar or sneak away from the festive chaos for a bit of peace and quiet.
Whatever you use your garden buildings for, why not have a look at making them much comfier this summer? Contact us today for a free, no-obligation quote.
When the heat is on,
let ACS cool you down!
Get in touch with us today to find out more about any of our services, to request a quotation or to organise your free survey to see how our services can benefit you.