Air conditioning service, maintenance and install projects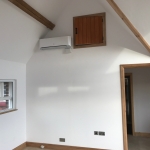 22/02/18
This is a wall mounted unit that we installed for a residential customer. From start to finish, the took one day to complete. The unit will heat aswell as keep the office cool as the customer requires... Read more...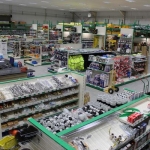 29/01/18
We have been doing the rounds of a local builders merchants who we provide a service contract for. We service the units at all locations with Air Conditioning. Some want every six months, some its every... Read more...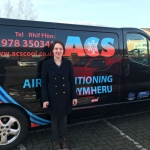 05/01/18
http://www.acrjournal.uk/features/women-in-acr-anna-shipleyBack in march Anna was interviewed by ACR Magazine about being a female working in the ACR industry. Read more...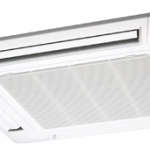 11/12/17
We have been working for a local tavel agency who are currently expanding their empire to Colwyn Bay and Rhyl with new stores opening before Christmas, ready for their new year rush! Both had their... Read more...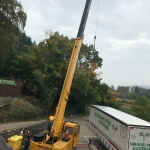 09/10/17
Recently we have carried out an installation of new units in Snowdonia. There were four units in the offices, some production rooms and labs. One of the biggest challenges was the great thick stone walls... Read more...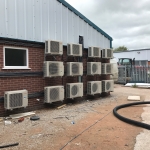 03/07/17
Over the past few months we have been very busy working in a vets in Ruthin. Providing Air Conditioning for the various animals that they will be looking after. We have fitted units that heat and cool... Read more...
When the heat is on,
let ACS cool you down!
Get in touch with us today to find out more about any of our services, to request a quotation or to organise your free survey to see how our services can benefit you.