Prevention is always better than cure
06/12/21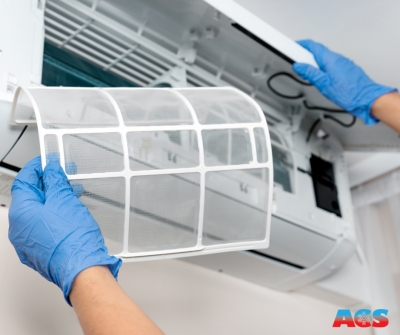 Maintaining and servicing your air conditioning unit regularly is so important, not only to ensure that it is running at its best but also to guarantee the health and safety of your employees and customers.
How often should I get my air-conditioning unit serviced?
To ensure that your system remains in optimum condition we recommend that you get your air conditioning checked every 6 months. For sites where there are excessive airborne particles we recommend increasing these visits to three monthly intervals.
Our most popular service
One of our most popular services is a fully managed service contract - where our experienced and registered service team will visit you to carry out a complete and thorough service of your units. You can also book us to complete annual leak tests to ensure you stay compliant with current legislation.
Repair service
And though prevention is always better than cure we also offer a repair service for all equipment manufacturers, replacement circuit boards, pumps, compressors, leak detection and gas re-charge including pressure testing with nitrogen free oxygen.
16 years of service
We have been servicing and fitting air conditioning units for 16 years. Our headquarters are conveniently on the North Wales-Chester border in Wrexham and we carry out air conditioning maintenance for clients in Anglesey, Gwynedd, Conwy, Denbighshire, Flintshire, Wrexham, and Cheshire, so wherever your business is based, our team are perfectly placed.
Contact us today to book your air conditioning service.
When the heat is on,
let ACS cool you down!
Get in touch with us today to find out more about any of our services, to request a quotation or to organise your free survey to see how our services can benefit you.