App Controlled
When you add the Fujitsu Wireless Interface and FGLair app, you can control your home's cooling and heating anytime and anywhere!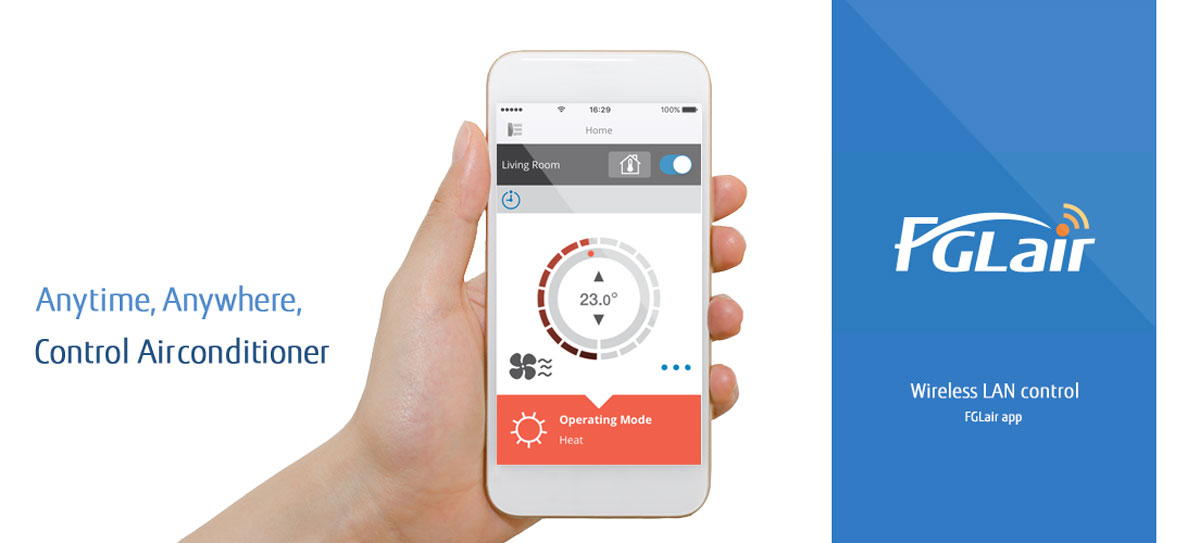 You can remotely operate your home air conditioner using your smartphone as a remote control. Using a special app, you can check the operating status and change the operation settings.
With a single smartphone, you can check the operating status of not only your home air conditioner, but also the air conditioners in your second house and your parental home (up to 24 air conditioners).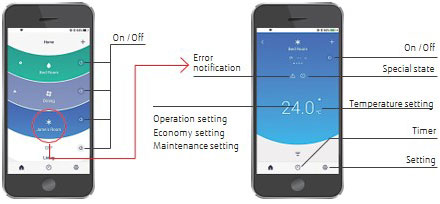 Simple design & user friendly interface
The new design has a more user friendly screen display that allows you to operate easier than ever before.
When the heat is on,
let ACS cool you down!
Get in touch with us today to find out more about any of our services, to request a quotation or to organise your free survey to see how our services can benefit you.