5 ways to stay cool this summer
31/05/22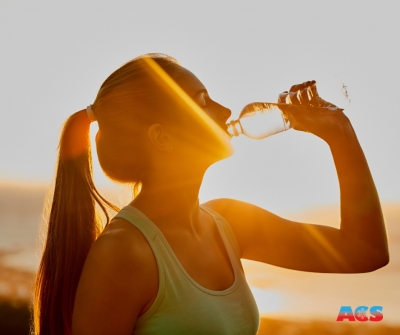 Who's hoping for a warm summer? That should read, who isn't hoping for a warm summer?! We're keeping everything crossed for some balmy hot summer and we're preparing for the heat by planning ahead - here are 5 ways to keep cool this summer.
1. Turn off the lights and appliances
Appliances generate heat, so a great way to keep your home cool is to turn them off. From the TV to the radio, keeping these switched off will help you survive the summer heatwave (and also reduce your electricity bill).
2. Stay hydrated
It's so important to stay hydrated in the heat. Not only does it help you body to regulate its own temperature, it also helps to keep joints lubricated, prevent infections, deliver nutrients to cells, and keep organs functioning properly.
3. Take a dip in the sea
A nice cool dip in the sea is a sure fire way to keep you cool this summer. British waters aren't the warmest - the average sea temperature in the British Isles ranges from 6-10 °C in the winter to 15-20 °C in the summer depending on region and yearly variation - so are perfect for cooling off in the heat. Why not explore some the amazing coastline in North Wales where we're based? From Anglesey to Abersoch there are some fantastic beaches waiting to be discovered.
4. Have a cup of tea!
We know this sounds counter-intuitive but bear with us. Scientists have found that when you drink a hot drink, you actually have a disproportionate increase in the amount that you sweat. The hot drink may be hotter than your body temperature, but the amount that you increase your sweating by more than compensates for the the added heat to the body from the fluid (if you don't believe us read more here). Who knew!
5. Install Air Conditioning?
When the heat gets too much you can stay cool while you work, rest, or play with air conditioning. It's also a great idea for muggy moggies, hot dogs or any of our furry friends who struggle to stay cool in warmer weather and could even mean a decent night's sleep for you too. Air conditioning units have the added bonus of being able to heat internal spaces in colder weather. So, you can chill out in the summer months and stay toasty in the winter. ?
?
Our expert team work look forward to working across North Wales to ensure you're comfortable this summer, whatever the weather. Call us today for a free, no-obligation quote and get your air conditioning fitted before the heatwave begins (fingers crossed!).
When the heat is on,
let ACS cool you down!
Get in touch with us today to find out more about any of our services, to request a quotation or to organise your free survey to see how our services can benefit you.