5 Reasons to fit air con in your conservatory this winter
06/12/21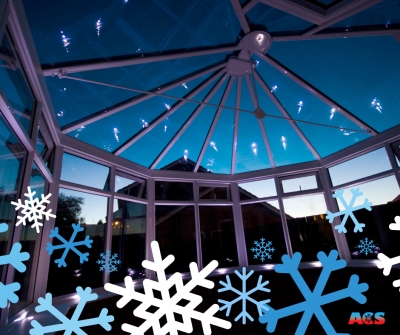 Does your conservatory get cold in the winter? Do you lose a whole room in your home when the temperature drops? Here are 5 reasons why you should fit air conditioning in your conservatory this winter:
1. It will keep you warm
Can you believe it? Air conditioning can heat as well as cool. Fitting an air conditioning unit in your conservatory can ensure that you're comfortable all year round - keeping you cool as a cucumber in the summer and warm and cosy in the winter.
2. It's quick and easy to install
Our professional, safe contractor accredited, team can fit a unit in one day with hardly any mess or disruption - there's no need to extend central heating pipes as our air conditioning units are completely separate from your home heating.
3. It looks great
Be gone cumbersome radiators and portable heaters! An air conditioning unit can be fitted out of the way in a discrete part of your conservatory - ensuring your interior isn't overshadowed by a beige box. We have various designs available including floor mounted units and sleek, elegant designs and different colour options. There are so many units to choose from that you can match your air conditioning unit to your personal decor and style.
4. It's safe
Air conditioning units can be fitted up high and out of the way, guaranteeing your children/pet's safety. Let your children play independently, or your pet roam free, in your conservatory safe in the knowledge that no harm will come to them.
5. It could save you money
Fitting air conditioning is much cheaper compared to other solutions you might consider to keep your conservatory warm in winter - such as fitting an insulated roof or installing underfloor heating.

Also as heat pumps work by extracting available heat from the outside air, air conditioning units are far more efficient than even the most efficient fossil-fuel based heating systems - some units are over 300% more efficient.
If you'd like our professional and experienced team to fit air conditioning in your home or business please contact us today for a free, no-obligation quote.
When the heat is on,
let ACS cool you down!
Get in touch with us today to find out more about any of our services, to request a quotation or to organise your free survey to see how our services can benefit you.