We come recommended
07/07/20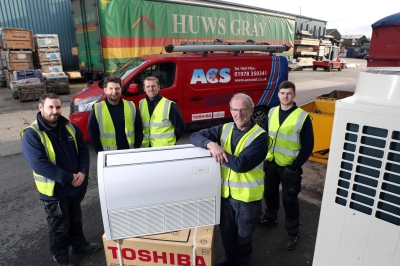 Since we first started fitting air conditioning in 2004, we've grown from one team member to nine. When we fitted our first unit for a family member little did we know that 16 years later we'd have installed air conditioning units for over 900 customers across the UK.
The past 16 years have been busy, we've fitted air conditioning units in homes, conservatories, shops, offices, vets, surgeries, factories; everywhere from castles to chocolate shops.
Over the years we've built up a strong reputation as a leading domestic and commercial air conditioning company, and our values have remained the same throughout; to provide a quality and affordable service to all of our customers.
We're proud to be a trusted and family run company, but don't take our word for it…here's what our customers think of us.
We're looking forward to cooling the homes and workplaces of our customers new and old for many more years to come.
If you'd like our professional and experienced team to fit air conditioning in your home or business please contact us.
When the heat is on,
let ACS cool you down!
Get in touch with us today to find out more about any of our services, to request a quotation or to organise your free survey to see how our services can benefit you.