Cool Air at Home
04/06/20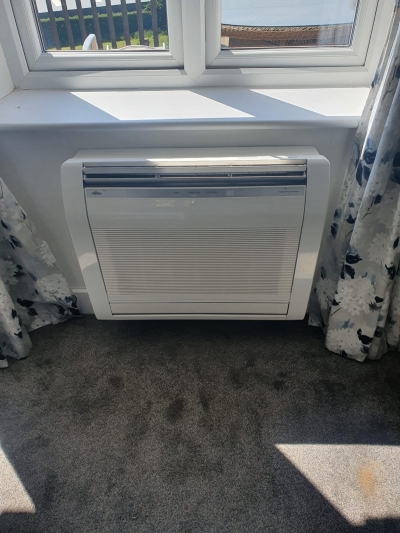 We have recently carried out an install at a home between Mold and Denbigh. The owners had tried a portable unit but found it too noisy and wanted something more permanent. They had two floor mounted units fitted, one in the bedroom and one in the living room, both offering 3.5kw of cooling and heating each.
When the heat is on,
let ACS cool you down!
Get in touch with us today to find out more about any of our services, to request a quotation or to organise your free survey to see how our services can benefit you.