5 reasons to service your air conditioning unit this winter
25/10/23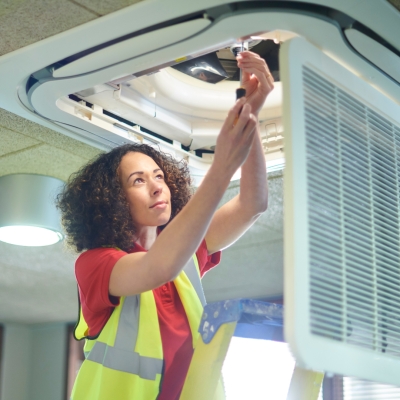 Your A/C unit has been working hard all summer to keep your home at an optimum temperature through the warmer weather - now is the best time to service your unit to ensure it's working at its best.
Here's 5 reasons why you should service your unit this winter:
1. Improved Energy Efficiency: When your air conditioning unit is serviced regularly, it runs more efficiently and requires less energy to cool/heat your home or business. This leads to lower energy bills and reduced carbon footprint.
2. Extended Lifespan: Regular servicing of your air conditioning unit can help to extend its lifespan. Our experienced team can identify and fix any issues before they become major problems that could lead to a breakdown.
3. Improved Air Quality: A properly maintained air conditioning unit can help to improve the quality of the air in your home or business by reducing the amount of dust, dirt, and allergens that circulate through the system.
4. Fewer Repairs: Regular servicing can help to identify and address minor issues before they become major problems that require costly repairs. This can save you money in the long run and prevent you from having to endure an uncomfortable period without air conditioning.
5. Improved Comfort: A well-maintained air conditioning unit can provide better heating and cooling, making your home or business more comfortable. This can help you to sleep better, work more productively, and enjoy your environment more.
If you'd like our professional and experienced team to service your air conditioning please contact us today for a free, no-obligation quote.
When the heat is on,
let ACS cool you down!
Get in touch with us today to find out more about any of our services, to request a quotation or to organise your free survey to see how our services can benefit you.