When's the perfect time to get your air conditioning serviced?
21/03/23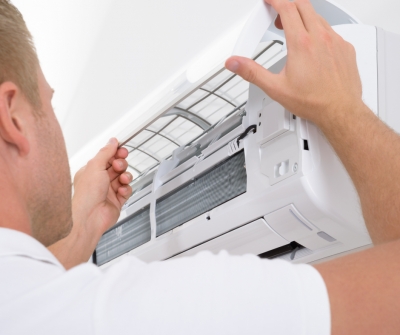 RIGHT NOW!
If it's been a while since you had you air conditioning unit serviced then don't delay, contact our professional and experienced team today to book in your service.
There may still be frost on the ground - but spring is fast approaching, and so with it the warm weather (fingers crossed). If you want your air conditioning to perform to it's full potential and as efficiently as possible this spring it's important that your A/C unit has a full health check.
Servicing your A/C unit can not only ensure better air quality, but can also keep running costs down and prolong the life of the unit. As part of your service our skilled and experienced technicians inspect all essential components of your air conditioning unit, fixing any irregularities or issues that might be of concern.
It's not through luck that we have a reputation as a leading domestic and commercial air conditioning company - we're proud to say that all our technicians are all properly trained and certified, and we ensure that their certification is always up-to-date on current technologies and methods for fitting and maintaining A/C units.
If you'd like our professional and experienced team to service your air conditioning don't delay, contact us TODAY.
When the heat is on,
let ACS cool you down!
Get in touch with us today to find out more about any of our services, to request a quotation or to organise your free survey to see how our services can benefit you.