What air con is right for me?
07/11/22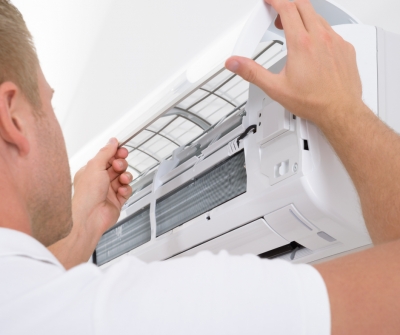 With various air conditioning units available - different colour options and designs, handheld or wall-mounted controllers, floor units and ceiling cassettes - you might find it hard to decide which system is best for you.
Of course, we're always on hand to help, but here are some helpful tips and questions to ask when deciding on the most suitable air conditioning unit for you. ?
Size is everything
Most air con units operate in a similar way by using a refrigerant chemical with a compressor, condenser coil and evaporator coil, which all work together to deliver fresh and cool or warm and cosy air to your working or living environment. But when we're advising our customers on which air conditioner to install, we begin with the size of space you want to cool down/keep warm and take it from there.
Is it for just one room or a whole house?
For smaller rooms, an individual wall unit might be the best option to make the most of the space you have. In contrast, homeowners with more space are better off with a full central system.
Long-term costs and energy efficiency
You should also think about the long-term costs and energy efficiency of your air conditioning unit/s. A more efficient system will help keep costs down. You can use COP rating to determine which unit has the best-operating costs.
What is COP?
The Coefficient Of Performance (COP) measure is a performance rating that tells us how effective a heat pump or air conditioner is at transferring heat versus the amount of electrical power it consumes.
Put simply, if a heat pump has a COP = 3.5, this means that 3.5 kW of cooling power is achieved for each kW of power consumed by the pump's compressor. The higher the COPs, the lower the operating costs.
Maintenance
Another consideration is how much maintenance you're willing to do. Our fully managed service contracts are an important part of the service we offer. We have a dedicated service team who carry out a complete and thorough service of your units. They also complete annual leak tests to enable you to comply with current legislation. Here's what a client said about our maintenance support: ?
"We have used ACS for many years now. I find them very punctual, approachable and professional. They are very skilful in design and maintenance support of our many systems and have a good understanding of our needs." Chris Simmonds, Wrexham
If you're still unsure which type of AC is right for you, we are always on hand to help and will come out to assess your home/office/holiday home/caravan to ensure we install the perfect air conditioning for you, your space and your wallet.? ?
When the heat is on,
let ACS cool you down!
Get in touch with us today to find out more about any of our services, to request a quotation or to organise your free survey to see how our services can benefit you.