Medical Ward
31/07/18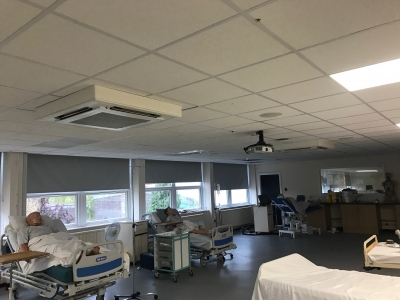 We have been fitting some twin Casette ceiling units in a medical training ward over the past few days. They needed the room to be temperature controlled, and needed the units in the centre of the rooms. The occupants for the room were not very lively!
When the heat is on,
let ACS cool you down!
Get in touch with us today to find out more about any of our services, to request a quotation or to organise your free survey to see how our services can benefit you.