Keeping the Animals Happy
03/07/17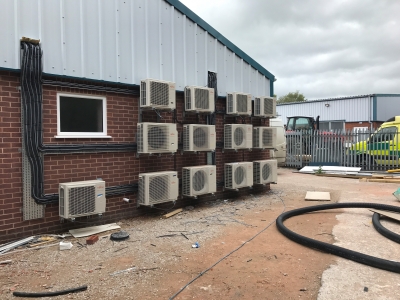 Over the past few months we have been very busy working in a vets in Ruthin. Providing Air Conditioning for the various animals that they will be looking after. We have fitted units that heat and cool for the dogs and cats areas, the assessment rooms and reception. Also we have fitted a fresh air system for the 'clean' and operating rooms.
When the heat is on,
let ACS cool you down!
Get in touch with us today to find out more about any of our services, to request a quotation or to organise your free survey to see how our services can benefit you.