How efficient is your heating?
06/12/22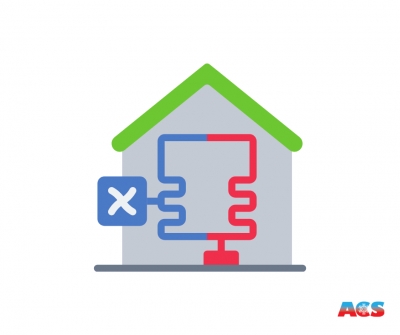 With energy costs rising, like most homeowners, you'll be looking for ways to heat your home more efficiently this winter. Though hot water bottles and wearing extra layers may help in the short term, you might want to consider a heat pump to help reduce your heating bills.
What is a heat pump?
A heat pump heats your home by transferring air from the outside to the inside via a series of fan coil units or blowers.
Why is a heat pump more cost-effective than more traditional methods of heating?
Though the upfront cost of fitting a heat pump system can feel high, overall, heat pumps are cheaper to run, have low maintenance costs and are more environmentally friendly than gas or oil burners.
You can also use split air conditioning to heat part of your home, i.e. home office or living room, so you can keep warm without putting the whole central heating system on all day.
Heat pumps run on electricity and pump out more units of heat than the electricity they use. That's where COP comes in. ?
?
What is COP? And why should you care about it?
The Coefficient Of Performance (COP) measure is a performance rating that tells you how effective a heat pump or air conditioner is at transferring heat versus the amount of electrical power it consumes.
Put simply, if a heat pump has a COP = 3.5, this means that 3.5 kW of cooling power is achieved for each kW of power consumed by the pump's compressor.
The higher the COPs, the lower the operating costs. If you're all about saving the pennies this winter you really should care what COP rating your heat pump/air conditioning unit is running at.
If your energy bills are rising and you're looking for a cleaner way to heat your home it could be time to replace that old boiler with a heat pump.
Contact us today to discover how we can help you keep your energy bills down this winter.
When the heat is on,
let ACS cool you down!
Get in touch with us today to find out more about any of our services, to request a quotation or to organise your free survey to see how our services can benefit you.