Fire damaged unit
06/03/17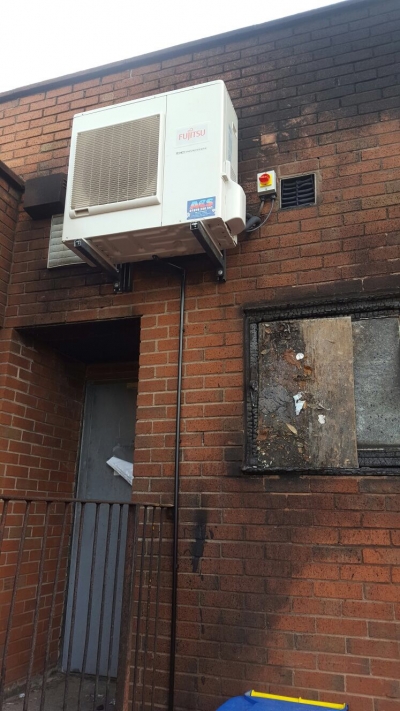 ACS had a telephone call from a customer, asking them to come and remove the fire dust from an Fire damaged external Air Conditioning unit. Gareth visited to find that someone had set fire to some bins below the external unit and that had caused significant damage to the unit. The fans and fan guard had melted and inside components had melted due to the heat. The best action to take from here would be to replace the unit, as with such significant damage you could be chasing faults replacing parts after parts. This shows a picture of the new unit behind the shop in Prenton, Wirral, but you can see the extensive heat / fire damage on the bricks.
When the heat is on,
let ACS cool you down!
Get in touch with us today to find out more about any of our services, to request a quotation or to organise your free survey to see how our services can benefit you.