Attention all hay fever sufferers!
04/10/23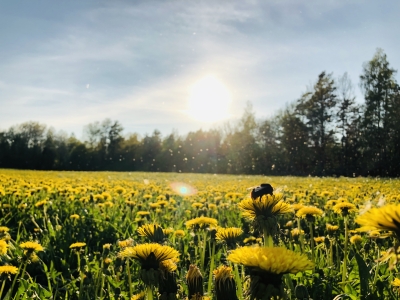 Did you know that air conditioning can help elevate the symptoms of hayfever?
Hay fever sufferers have been warned this summer that pollen levels are particularly high, with the Midlands and Wales amongst the worst hit areas.
But fear not, we have the perfect remedy - air conditioning!
Air conditioning systems are designed to cool, heat and dehumidify air - but did you know that many modern air conditioning systems also come equipped with pollen filters? These filters help to remove pollen, dust and other airborne particles, which can cause allergies and other respiratory problems.
This combination of air conditioning and filtering can provide a significant improvement in air quality in the home, making an air conditioning unit an invaluable addition to the homes of those who suffer from allergies or live in areas with high levels of pollution.
Contact our experienced team today about fitting air conditioning in your home this summer.
When the heat is on,
let ACS cool you down!
Get in touch with us today to find out more about any of our services, to request a quotation or to organise your free survey to see how our services can benefit you.