and now for something a bit different
06/09/19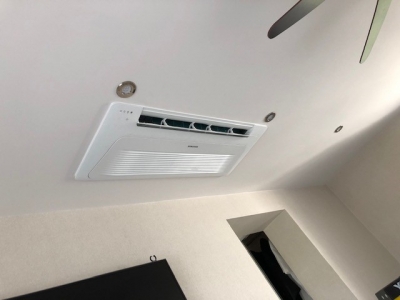 We were given the challange by a customer to provide Air Conditioning for cooling in a bedroom, but they did not want to see anything in the room.. Ducted unit we thought until we could not fit the ducted unit through the loft hatch.. So we found this unit from Samsung. It fits in between the roof trusses.
When the heat is on,
let ACS cool you down!
Get in touch with us today to find out more about any of our services, to request a quotation or to organise your free survey to see how our services can benefit you.