10 reasons to fit air conditioning in your home
23/05/23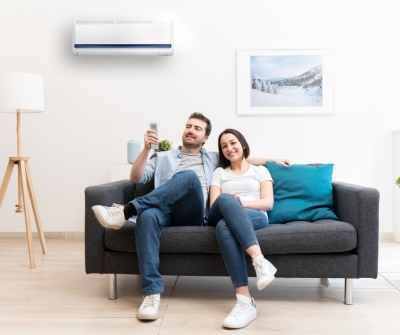 1. Prioritise comfort: Air conditioning will keep your home at a comfortable temperature throughout the year, keeping your home cool in the heat of the summer and warm in the cooler winter months.
2. Stay healthy: Air conditioning filters the air, removing pollutants, dust, and allergens, which can improve indoor air quality and reduce respiratory problems.
3. Optimise Sleep: A cool temperature is optimal for sleeping, and air conditioning can help achieve this, leading to better sleep quality.
4. Be more productive: A comfortable temperature can improve productivity by reducing fatigue and increasing focus.
5. Preserve your most valued posessions: Air conditioning can protect furniture, artwork, and other possessions from damage caused by high humidity or extreme temperatures.
6. Make your home more energy efficienct: Modern air conditioning systems are energy efficient, reducing energy consumption and saving on utility bills.
7. Increase your home's value: Installing air conditioning can increase the value of a home, making it more attractive to potential buyers.
8. Reduce noise: Modern air conditioning units are almost silent, creating a quieter, more peaceful way to heat and cool your home.
9. Keep everyone happy: Air conditioning systems can be adjusted to meet individual preferences, with options for temperature, airflow, and more.
10. Take control: Your air conditioning unit can now be controlled by a remote control or even on your phone - this allows for precise climate control at your fingertips - helping you to keep your indoor temperature optimum whilst keeping costs down.
Contact us today and speak to our experienced team about fitting air conditioning in your home.
When the heat is on,
let ACS cool you down!
Get in touch with us today to find out more about any of our services, to request a quotation or to organise your free survey to see how our services can benefit you.